Didn't Win that Government Contract? —You Have a Right to Know Why
Debriefs, lessons learned, post-game analysis—no matter what you like to call it, learning from your losses is critical to small business government contracting.
Are you throwing darts against the wall without a target?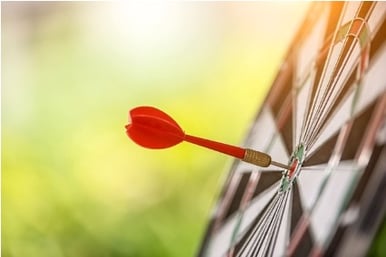 Navigating the world of government contracting can seem daunting and insurmountable, especially for small businesses like Bintel.
We're not experts yet—but we are working hard at it and happy to share what we have learned along the way. First, be passionate and perseverant. Success is a long-term investment across several years. Second, take advantage of programs, partners, and professionals that can help you find and write better submissions.
Procurement is not a straight line that begins and ends on a predetermined step. Small businesses competing in this competitive environment might only win one out of ten tries but knowing how to learn from the other nine attempts can elevate your offering for future submissions.
Federal Acquisition Regulations (FAR) 15.506 Post award debriefing of offerors--
(1) An offeror, upon its written request received by the agency within 3 days after the date on which that offeror has received notification of contract award in accordance with 15.503(b), shall be debriefed and furnished the basis for the selection decision and contract award.
After submission, Federal Acquisition Regulation (FAR) 15.506 requires contracting agencies to provide a debrief, but it is your responsibility to provide a written request to the contracting officer within 3 days of notification. Beyond being a method for relationship building within the agency, it may open engagement with the end-user to learn about future organizational goals.
Debriefs can be utilized to strengthen your next solicitation or offer. For example, identify any obvious or glaring issues that can be mitigated in the future, even "dumb" stuff! With some evaluators, more than 3 grammar/spelling errors in a submission will automatically earn a poor score.
Did you receive a low evaluation score in past performance? You may not realize that you can use commercial past performance examples unless specifically prohibited. Our government is looking for innovative ideas and this will improve your chances to differentiate yourself and win. If you don't have any, find a partner that does and team up.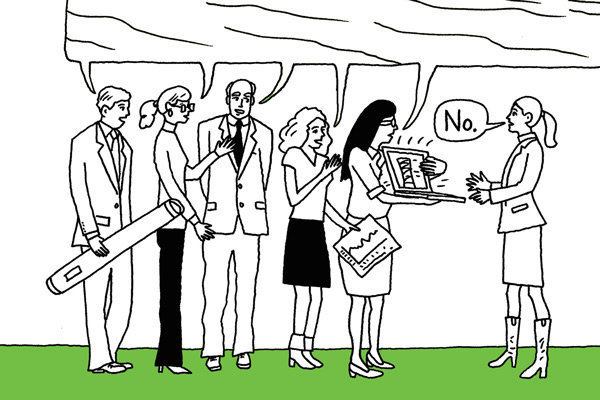 You'll need thick skin! On one submission we thought was pretty good, we received a nasty review that crushed our team's morale and required therapy... Before you take it personally, remember that occasionally evaluators will use debriefs to head off a protest in the event of what may be a biased evaluation. Protests are a tricky topic with many intricacies for another post. Be careful. We recommend doing your research as a protest may put you in an unfavorable light with the agency. We recommend leaving protests to the big guys that have lawyers and a big contract at stake.
While there are other choices, we recommend you start with your local Procurement Technical Assistance Center (PTAC) representative, take the time now to schedule an appointment. PTAC counselors can help you develop strategies, review your proposals and solicitations, and even walk you through debriefs. Our local PTAC counselor has been an invaluable resource.
As with anything, there are some exceptions to the rule. For one, not all submissions entitle you to a debrief. The type of procurement opportunity or vehicle will determine which provision of FAR 15.506 applies and some agencies may provide a debrief even if it is not required. While the government and its contracting rules seem like a faceless bureaucracy, there are good people there that need your innovative solutions and are ready to help.
Oh, and we bounced back from that nasty one. The plethora of breweries in Colorado is a good place to nurse your wounds and strategize your next win.