Partner Spotlight: Quality Analytics Associates, Inc. (QAA)

Partnerships are a strategic priority for Bintel. One of our longest standing and most developed partnerships is with QAA. We first began pursuing opportunities in the government space with QAA back in 2019, shortly after our incorporation. Here is a description of QAA and their principal, Jamae Allred, from their website www.quality-analytics.com:


QAA's owner/president has twenty years of combined education and training experience. With a MSE in Early Childhood Education, she taught early childhood undergraduate instructor-led, blended and online classes for Arkansas State University and the University of Memphis. She received an Ed.S. in Instructional Design and Technology from the University of Memphis.

After graduation, Mrs. Allred worked as a consultant leading teams as an ISD and project manager for contracts within the Department of Defense, National Parks Service, Department of Transportation. The knowledge and insights gained led to the opening of Quality Analytics Associates where contracts have focused on private industry, higher education, and government organizations.

Learning Analytics Solution

The Bintel-QAA partnership demonstrates how the marriage of complementary capabilities, deep domain experience, and talented, accomplished team members can provide compelling, value-add solutions to customers. Our jointly offered Learning Analytics solution is an example of this.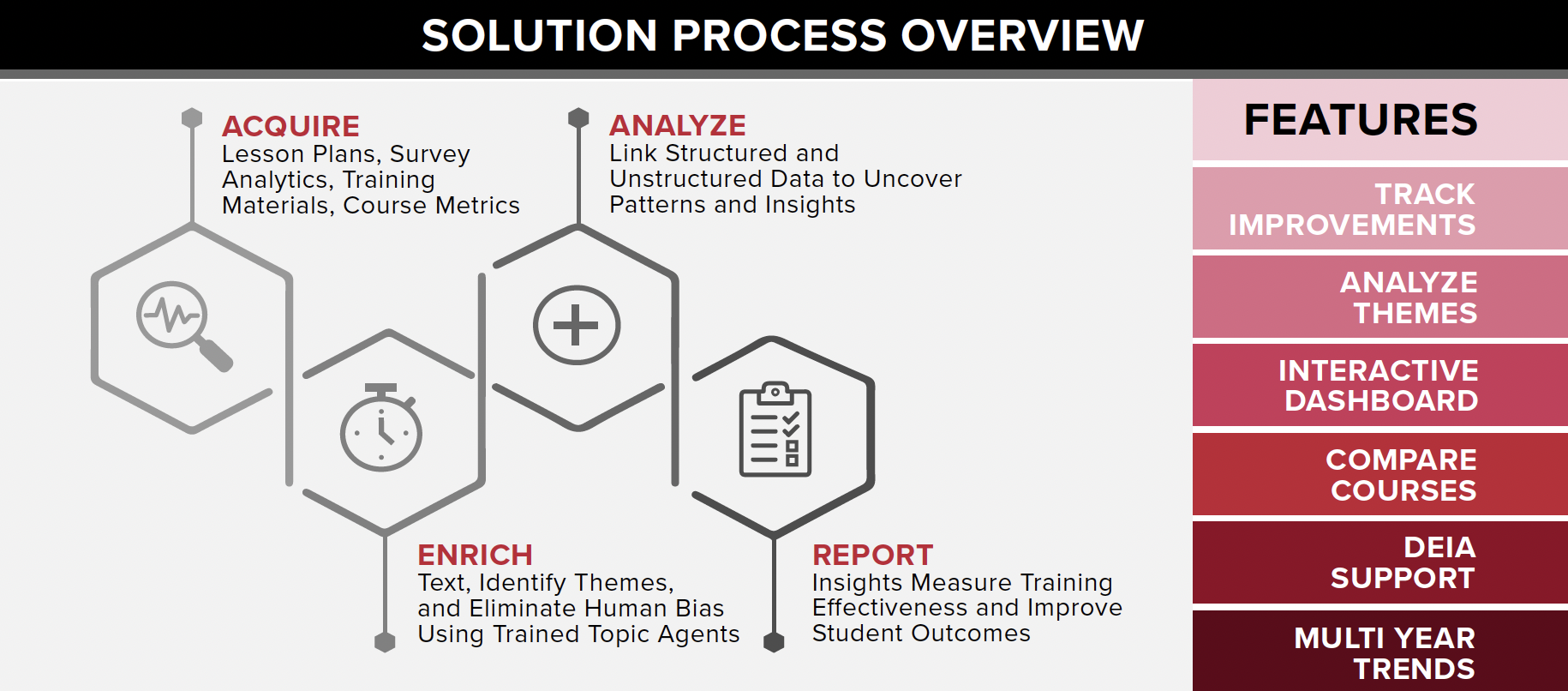 QAA provides the domain expertise around learners, instructors, instructional content, surveying, interviewing, and program/course evaluation. Bintel provides the technical data architecture, artificial intelligence and analytics, as well as data science, visualization, and reporting. The benefits of our Learning Analytics solution are highlighted in the graphic below.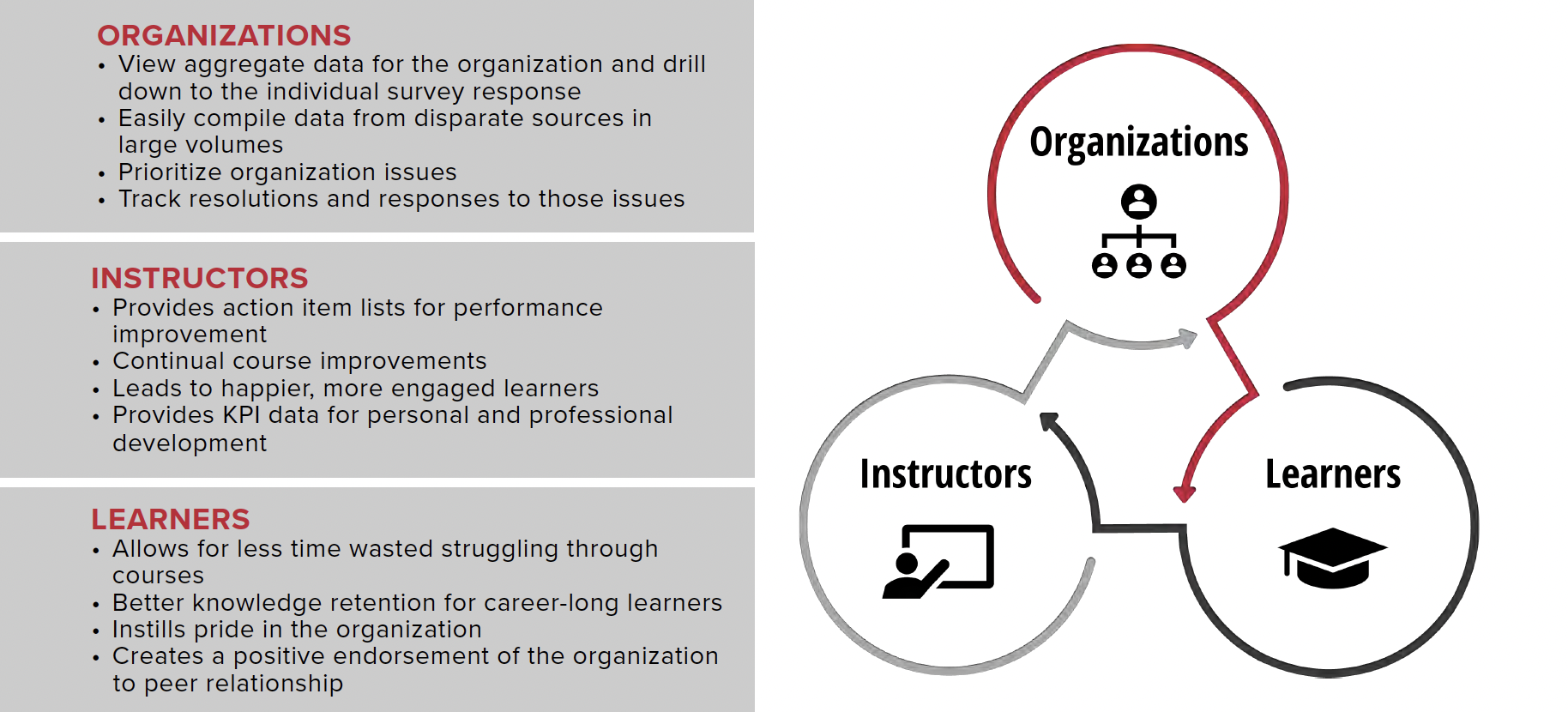 Both companies contribute the requisite skills and talented personnel to provide project management, implementation, and consultative services. Working hand-in-hand to assess and address their needs, our two companies have a singular presence to the customer.
" Working with Jamae developed into a great relationship beyond Learning Analytics with our first win on a Navy project. We are close enough now to be interchangeable as we pursue a host of federal opportunities. Super competent and always comes with a positive attitude" says Devin Marsh Bintel COO.
The Bintel-QAA partnership is currently working on a successful contract with the US Navy helping one of its divisions understand an organizational issue that falls within the broad category of talent (workforce) intelligence. Our work for the client involves survey design, administration, analytics, findings reporting, and recommendations. We, along with QAA, work seamlessly to deliver on all aspects of this contract and have successfully captured valuable information and insights from the roughly 2800 workers within this division. We are in the renewal period of our initial contract, lending further validation to the value of our solution for the customer.
Whether pursuing government or commercial opportunities, with either Bintel or QAA taking the lead position on the proposal, this partnership is a testament to the synergistic benefits of combining deep domain expertise with powerful, enabling technology carried out by a capable team that can execute at a high level. As Bintel continues to build out our Talent Intelligence Stack solution, QAA remains an integral and essential partner within this offering.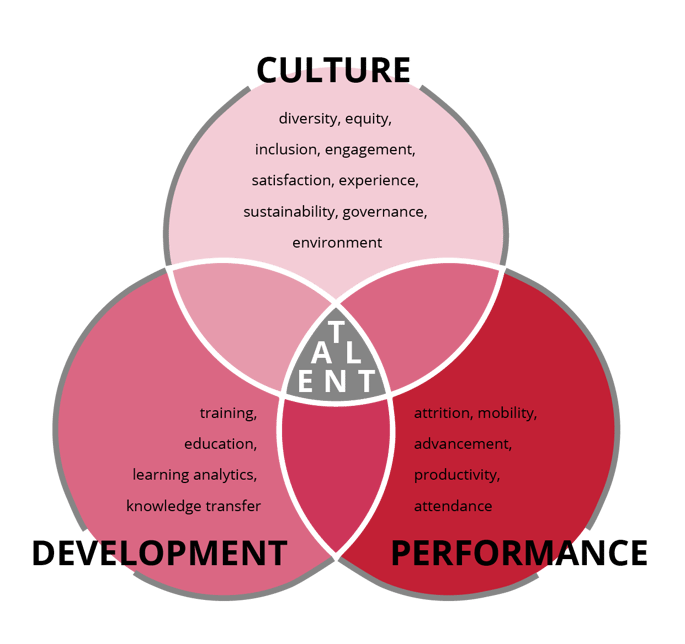 Training, education, and learning are functional elements of Development, and Development is inextricably connected to Culture and Knowledge within an organization. Any understanding of an organization's people, their problems, and meaningful solutions to them involves a wholistic understanding. Specifically, understanding how, where, and to what extent the relationships exist between Culture, Performance, and Development. Only then can meaningful, impactful solutions be crafted, and QAA is a key contributor to forming a well-informed, relevant perspective for this process.
For more information on QAA, visit their website www.quality-analytics.com
For more information on Bintel, visit our website www.bintel.io
For more information on the Learning Analytics solutions, visit https://www.bintel.io/trainingandeducation