The Circular Economy and Leveraging AI
I have been working with Fortune 500 consumer facing brands and startups across all functions from design to technology and have noticed a shift in company culture and their approach to Design. I'm looking forward to taking some time to meet with thought leaders in my network to explore trends in the intersection of these fields.
Design is all encompassing, whether it's a physical product, a store or a digital experience. The industry is changing its approach to design to be that of one that is more circular. There is a whole new language with the Bioeconomy. How are you tracking this? This has opened a whole new methodology and workflow across organizations integrating sustainability, CMF (color, material and finish), design, engineering – forcing these functions to work together more than ever and presenting new opportunities and challenges. Covid has pushed this new approach to the forefront of how leaders are looking to approach design.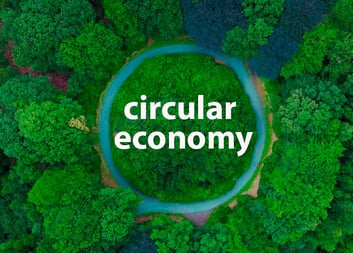 As design becomes more streamlined, access to information can be both helpful while also making the world a smaller place. I think the real opportunity to be Creative is in the way we are leveraging the data available to answer questions and see the business in ways that drive new ideas.

I am a connector and idea person. I love thinking of new ways to help my network look at information and drive the business to create/innovate in new directions. I am connecting with people looking to explore new ways to leverage AI for a more bespoke toolkit. I've been encouraged to find a big gap with my traditional customers understanding how companies like Bintel could bring AI and the new design culture to the creative process.