SPIE SOLUTION FEATURES
Company & People Repository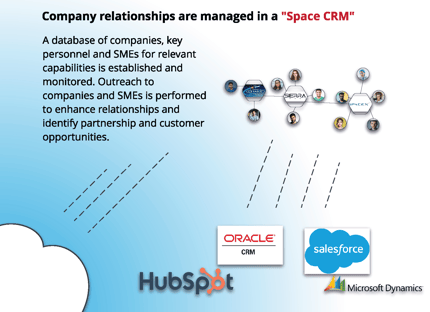 This feature supports market outreach, Subject Matter Expert (SMEs) identification, prospect qualification and
business development.
Master database of company, organization, people and SMEs fused and updated continuously from multiple sources.
We offer API Integration to client CRM supporting direct messaging, brand and client surveys with every data element linked from high level dashboards to a company and individuals.
Knowledge Repository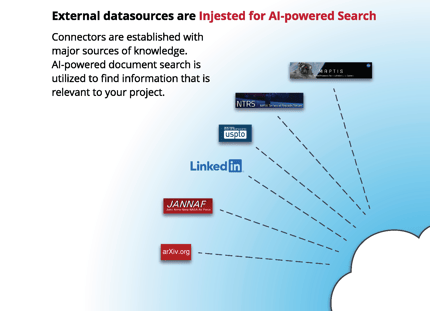 This feature supports market assessment, product management, research and business development. Our expertise in knowledge management for engineering and product development fills the critical gap between the general content found on company websites and the new research and offerings that are not yet public. This content also identifies key personnel and research networks of subject matter experts.
This feature can include integration with both external and client confidential internal data sources of academic, industry, patent and technical research.
All content is profiled for exploitation with AI tools to support research, engineering and extraction of company and people entity data assisting in building a client confidential knowledge graph.
Product Management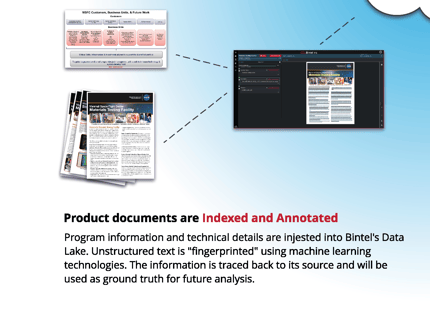 This feature includes management tools for capabilities, products, services, missions, investment portfolio data. Portfolio digitized with link to client controlled (ground truth) documents. Enhancements could include project historical data, metadata entered manually and extracted from AI analysis to create richer profile for matching
Product management analytics can include pricing, contracts and competitive intelligence.
Insights & Analytics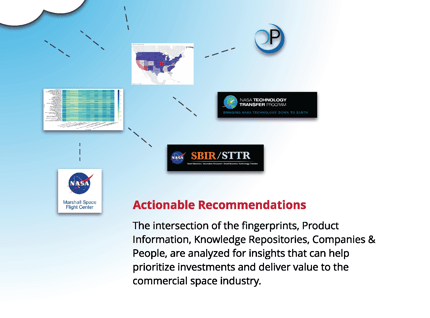 This feature provides integrated analytics for program measurement and evaluation, supporting both the Bintel client team and the client reporting requirements.
Interactive analytics and reporting enabled through intersection of AI fingerprints/profiles of content.