DEIA in a Growing Business
One of the common threads I have observed about the available information about Diversity, Equity, Inclusion, and Accessibility (DEIA) is that so much of the content appears to be aimed at organizations that have at least a few thousand people and a significant budget to support this initiative. Although I do agree that organizations need to dedicate time, resources, and budget to having a healthy and successful operation that includes DEIA, I believe that starting from when you have your first employees helps bake DEIA into the company more than waiting until you think you are ready for it.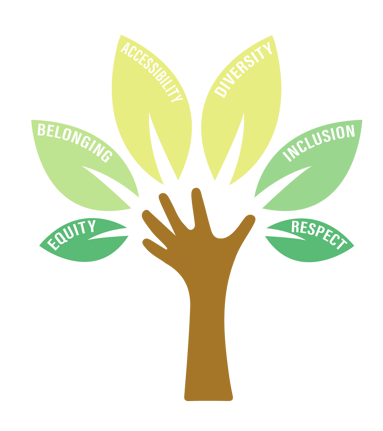 How we have grown
Phase I: Our team grew steadily at first, focused on hiring friends and family that we could convince to join us on this entrepreneurial adventure. During this phase we were vulnerable to the personal relationships we had developed in our lives in terms of diversity.
Phase II: Then we got to the second phase where we needed to look outside of our existing networks and attended networking and hiring events where we were able to find new team members that fit our culture but given our small team size and lack of a dedicated hiring manager, we were limited in the number of events we could attend and people we could interview. We focused on events in the Boulder/Denver area of Colorado because we would not have to worry about relocation, and we would be able to easily host in-person interviews.
From a diversity perspective, we understood this limited the candidate's we were bringing into the company but that was what was achievable for us at the time.
If you attend training on DEIA in hiring practices, many of them will say that you must open your application to a larger candidate pool, and your biggest hurdle will be overcoming biases in the interview process. Although this may be true for a larger company with a hiring manager, if we had posted our positions across the internet, we would have received more applications than our team could have possibly reviewed. For our team, finding our next team member included being honest about what working at the company was like, including as many employees in the interview process as possible, and learning about an individual's existing skills and desire to learn new ones. We worked to be deliberate in our decisions about hiring individuals with diverse perspectives given our constraints.
Phase III: As our team has grown, we have focused on sticking to our core values as what should unite all employees. We learned that looking for a cultural "fit" isn't the best way to build a diverse team, because people that behave differently will improve the team. Our hiring resources have grown enough to allow for more resumes to be reviewed and more interviews to be held. Training all employees on the risks of bias in the interview process is critical to our success in building an organization.
Phase IV: Our next steps will include an HR team that can accommodate an even larger pool of candidates. The team will be responsible for holding our company leadership accountable for creating and maintaining an inclusive workplace culture and recruiting methodology.
We decided to be deliberate in our DEIA strategy from the beginning so that we don't look back in a few years at a company that we have to fix. Considering DEIA consistently in decision making at the leadership level is what will help us develop into a successful organization with a team that can perform well together and serve our customers with the same values that we had when starting the business.
We look forward to continuing to grow and learn from our team.
We have worked with clients to help them through their workplace culture. If you could use some help, please contact us!